Travel issues can't dampen anticipation of Buckeyes play — Press Pros Magazine
After all day in the air, in airports and in traffic, the Buckeyes arrived in Florida with palms and 80-degree temperatures ready to head into Friday's opener against Marshall..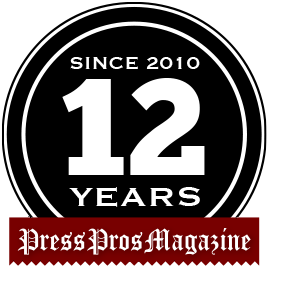 North Port, FLA – They arrived late, two hours and forty-five minutes later than scheduled on Thursday due to flight delays.
And of the three teams that practiced Thursday at the Centennial Park baseball complex in North Port — Marshall, Indiana State and Ohio State — the Buckeyes had the place to themselves. Finally rolling up the batting cage at 9:20 p.m., no one seemed to care whether it was morning or afternoon. Friday is opening day!
Anticipation is high here to return to the predictable daily routine of college baseball in 2022, with Ohio State entering the field against Marshall (C-USA) today at 4 p.m.
"There's a lot of buildup, and we're ready to go," Greg Beals said as the Buckeyes suffered a late-night cut against assistant coach Matt Angle. "We've been talking all week about not looking too far ahead. Friday will come, let's just make sure to finish our work to prepare for it. One of our core values ​​is this daily preparation, but I felt the guys this week were fired up. It's game week, but we had to make sure we did our job.
Officially, it's the 139th opening day in Ohio State baseball history, the oldest varsity sport on campus. And like all but likely a few of those 139 openers, they open Friday with questions about their readiness, regardless of their readiness. The pitching staff is young, the offense is looking to bounce back from last year's disappointing numbers, and there are plenty of new faces looking for opportunities to prove they can play.
Sophomore southpaw Isaiah Coupet (0-3, 3.63 ERA in 21) starts Friday on the mound, followed by another sophomore, Nate Haberthier (Saturday), then senior Griffan Smith (Sunday), and transfer graduate Aaron Funk (Arkansas-Little Rock) in Monday's weekend finale against Brigham Young.
Beals made no secret of it. Assessing his starting pitch this weekend is a top priority.
"If Publishers Clearing House knocked on my door tomorrow, I'd still come to the ballpark and hope Isaiah Coupet is really good," he laughed. "We know what he has, and it's a great feeling to throw the baseball and use different pitches. His breaking ball is really good at times, and we hope Opening Day is one of those times.
These four games are so important. Given the situation over the past two years, no baseball to speak of in 2020 and only conference baseball in 21, all Big Ten teams have missed a third of their season – non-conference and midweek games – and a lot of valuable development opportunities.
That said, Beals and company are keen to establish a winning mindset with a positive start. The horse that comes out of the gate almost always has a home court advantage.
"We want to start off on the right foot, because the elephant in the closet is our starting rotation," he says. "We lost Lonsway and Burhenn from last year so it's all new for the most part. Smitty (Griffan Smith) had a few starts, Pfennig (Will) had a few starts, and Aaron Funk had a few starts at his previous school… Isaiah had one start last year (pitched a total of 17 innings).
"What would be important for this weekend is that the starting rotation starts well. And those four games are part of our 56. So you come to the end of your season and you start thinking about the national tournament…those four games are a big part of that. I think those teams we are playing against are going to win their share of games the rest of the year, so if we have a good weekend it will be a good start for us, no doubt.
Throwing, of course, is 75% of baseball, but you can't win if you don't score, and that closet he talked about also harbors another concern about this team's ability to be offensive without being offensive. Painful to think about, they need to improve on last year's numbers at home plate.
"Without a doubt," he adds. "I'm really excited about our offense, where it is and the good work we've done this offseason in approach and philosophy – more than the mechanical type stuff. We tried to focus on each guy differently because they're all different guys. "I'm not going to ask Zach Dezenzo and Trey Lipsey to be the same kind of hitter.
"I'm confident, but again, we have to come out of the gate clean."
If hope is everlasting, there seems to be plenty at hand. They flew commercially here, but if they come out clean from the gate, it might not be enough to get home. Something in a C-5A, maybe.
Something new….
Sophomore Kade Kearn has changed his number this year, from the No. 46 that served him so well last year (All-American .325 and freshman recognition) to the age-old, iconic No. 7 made famous by former Yankees pantheon Mickey Mantle .
And he knows.
"Oh yeah, Mickey Mantle wore #7, didn't he?" he said before making a few cuts in the batting cage on Thursday.
"A pretty famous guy and a good guy to look up to. #7 is a new number for me and I wanted to try it.
Mantle, of course, played for 18 years, hit .298 for his career, with 536 home runs and 1,509 RBIs.
"Cool," added Kearn.
Very cool!