The weather is wreaking havoc in the T&T | Local News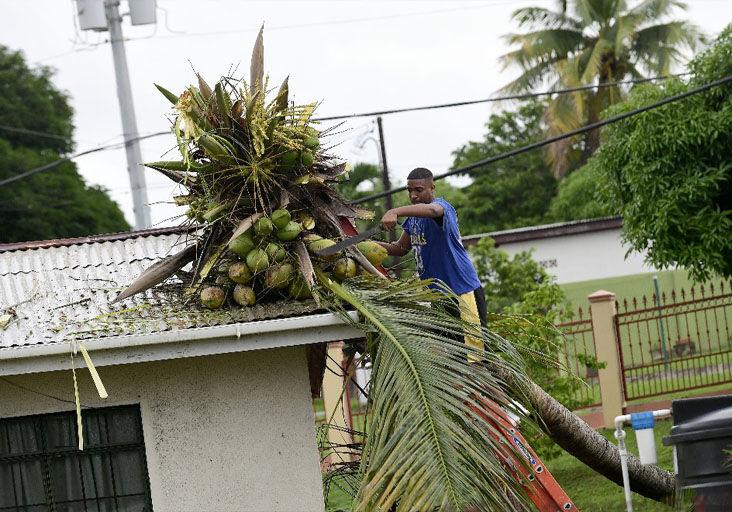 Clean-up operations continued in several areas Thursday evening and yesterday, after heavy rains and gusts of wind tore trees from their roots, damaged houses and cut electricity in some areas.
In a press release yesterday, the Department of Rural Development and Local Government noted that there had been reports of 39 fallen trees and 42 torn roofs in nine municipal companies.
Landslides, landslides and flooding have also been reported in some areas.
The areas under the control of the Tunapuna / Piarco Regional Corporation were the hardest hit by the weather, with 15 trees fallen and 15 roofs blown off.
Rural Development and Local Government Minister Kazim Hosein assured the public that disaster management units have responded to various risks and remain on high alert.
"Fortunately, there were no injuries. Assessments have been completed and coordinators continue to monitor high risk areas, "the statement said.
The bad weather on Thursday was caused by the passage of a tropical wave.
The president of the regional Tunapuna / Piarco company, Kwasi Robinson, told the Express in a telephone interview yesterday that there were more than two dozen uprooted trees / broken branches in the area, which is spreading of Laundress in the northeast, Wallerfield in the east, Maracas in the west and Caroni in the center.
"It's a pretty big area and the terrain creates a lot of landslides. We had a few small landslides, but most of the trees were uprooted, "he said.
"We cut most of it on Thursday night and we're still doing evaluations right now. We had agencies like Habitat for Humanity come in to help as well as the fire department.
"Currently, we continue to provide this support and conduct preliminary surveys in terms of preparing estimates for homeowners to see how they can repair some of the damaged homes," he added.
Robinson said Thursday that a tree had also fallen on a car in the Macoya industrial area.
He said there were more than six cases of falling trees damaging homes, including in Arima and Arouca.
Toco / Fishing Pond adviser Terry Rondon said bad weather caused a house in Toco to collapse.
"We had damage in Valencia with torn roofs. At least one house has been hit by a tree. A tree fell in Cumana and damaged a car. Overall, thank goodness there was no loss of life. Today (Friday) we have better weather. Although it was predicted that we would have rain, there was not much rain, "he said.
"We pick up the pieces. We have a lot of broken power lines. T & TEC (Trinidad and Tobago Electricity Commission) worked overnight with the Toco / Sangre Grande Regional Corporation with a backhoe to clear the roads, "Rondon added.
He said the Company had provided a tarp to residents whose roofs had been damaged, until the National Self-Help Commission came to assess the damage on Monday.