The Price of Freedom | Local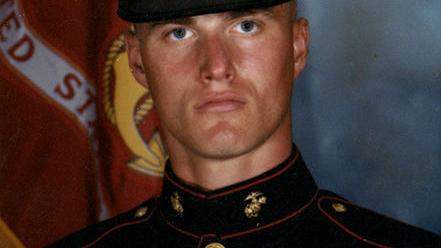 WARSAW – Joseph Miller spent the summers of his youth working in outdoor camps.
He loved to hunt and fish, and when he was old enough he rebuilt an old car to his liking.
He was an adventurer and may have followed his family tradition by enlisting in the military.
Grand Marshal of the Warsaw Veterans Day Parade in 2014, he spent 27 years in the US Marine Corps.
There may be veterans older than Miller, the two-time commander of Warsaw's VFW Post 9810, but few with as many battle scars as the 52-year-old.
Miller will soon undergo his 20th four-limb operation. He had his neck fused and fitted for a spinal cord simulator and suffered from traumatic brain problems. He also had thyroid cancer.
Yet he would take it every minute again.
He wants more people to understand the sacrifices made by the military.
"For me, it's a day to remember and thank those who came before me, and it's a lesson in humility for me," Miller said.
"We have tours from six months to a year. Veterans older than me went to places like Germany, France and Belgium and came back when it was over. They haven't had any visits or phone calls, and if they send a letter, it could arrive in a few months. These are the people who set the standard.
Miller, a pragmatic infantryman, says there is a generational gap in understanding Veterans Day. The Veterans Day celebration in Warsaw – the country's longest-running veterans parade – will not have a Grand Marshal, so hearing Miller's story is more than timely.
Instead, the parade will have four winners: duplinites Joseph Allen Ezzell, Ralph Smith and Julian D. Smith, and Warren Caulkin of Benson.
The quartet will have no problem enjoying the moment. Still others do not share their point of view.
"I don't think the younger generation knows what a person (does) in the service – the duty, the responsibility and the price they pay," he said. "People in their 40s, 50s and 60s remember September 11, have someone in their family deployed, injured, killed or missing in action.
"We haven't had a conscription since Vietnam (1969) and often the military at the time didn't get the respect they deserved for what they did."
Save all the bragging and boasting for true red, white and blue: stars from all branches of the military.
"I was raised to defend and protect the flag," Miller said. "When I was seriously injured while deployed to Iraq, I had two and a half years of surgeries, but didn't want medical leave for fear of the stigma that other people suffered in this situation. . "
Miller was a globetrotting Marine, who ventured into special weapons, infantry training and was an artillery sergeant and chief warrant officer on "13 regular tours and a few more."
"I was pretty much bulletproof when I signed up. I liked the day-to-day structure and to move you forward I studied and made an effort, "Miller said.
Miller said he worked in the summer at a youth camp when he was young. He used the money to buy a vehicle.
"We built fire trails in the mountains, sleeping in tents for three months as a summer vacation," he said.
It would be the first of many surreal and unreal experiences for Miller.
He traveled to Saudi Arabia in 1990 during the Desert Storm, on 130-degree days, "Full speed ahead. cleaning buildings and houses and practicing assaults for two months. "
Then come tours in Japan, Haiti, Afghanistan, Iraq, then Japan at the end of his career where he meets his wife Kimiko.
Miller, who was also a VFW commander for District 4, which stretches from Duplin County to Kinston to the Crystal Coast to Wilmington, still has enough common sense to fish and hunt.
"Joe is a type of hero who more than deserves it," said David Benton, a former member of the Air Force in Vietnam. "He was still on some type of surgery. He's the kind of guy who patched up and returned on a mission, multiple times when he could have gotten a purple heart and other decorations. He's a capable guy and a total sailor.
Miller recently visited Iwo Jima and gave Ken LaCoe, 97, a former infantry captain who lives in Duplin County, a special gift: sand from the shores of the invasion.
"This is sacred ground for the Marines," Miller said. "We got there (during the visit) and spent about an hour and a half running around all the places you hear so much about. It was nice to see and hear from the guys before me. I have so much respect for them and what they had to endure and how they fulfilled their duty.
The island was the scene of the Battle of Iwo Jima between February and March 1945. The engagement saw some of the fiercest fighting in the Pacific War, with each side suffering more than 20,000 casualties. The island gained worldwide recognition when Joe Rosenthal of The Associated Press published his photograph Raising the Flag on Iwo Jima, taken on Mount Suribachi. The US military occupied Iwo Jima until 1968 when he was returned to Japan.
This Saturday, a memorial service will begin at 10 a.m. with the start of the 101st Annual Veterans Day Parade at 11 a.m.