TESDA skills training in areas affected by typhoons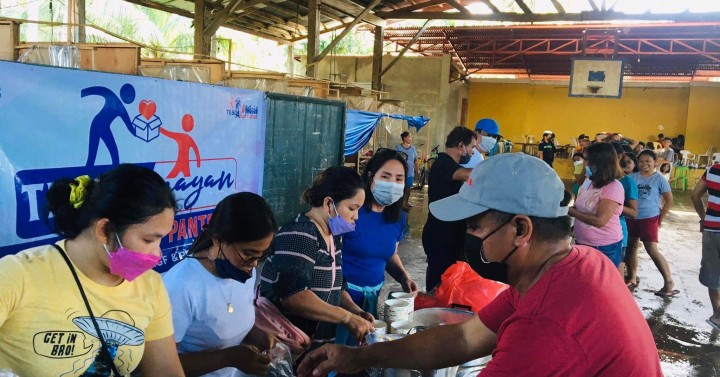 MANILA – The Technical Education and Skills Development Authority (TESDA) is providing relief in areas affected by Typhoon Odette and will organize construction skills training.
Regional and provincial offices have launched "TESDAmayan" activities in communities affected by Typhoon Odette last week in Visayas and Mindanao, according to its press release on Friday.
"TESDAmayan" is the agency's banner program which aims to help communities affected by any crisis caused by natural calamities, disasters or any other untoward incident that causes displacement.
In Region 6 (Western Visayas), field workers have been deployed to help reconstruct damaged buildings and conduct clean-up operations.
Likewise, the Provincial Training Center (PTC) – Kabankalan in Negros Occidental has installed a solar-powered charging station for residents who need to charge their cell phones.
In region 8 (Eastern Visayas), food packages, drinking water and used clothing have been distributed while other interventions by TESDA provincial offices are being prepared.
PTC – Agusan Del Norte in Caraga (region 13) provided food, water bottles and masks to 225 people at Barangay Humilog, Remedios T. Romualdez on December 18th.
In a memorandum, the secretary of TESDA, Isidro Lapeña, reiterated his previous directive to all regional and provincial offices to prepare training programs in areas affected by natural disasters and natural disasters.
Field offices, according to Lapeña, will provide community training and training in construction-related skills to make affected residents able to rebuild their homes.
"I have asked our regional and provincial offices to expedite training on construction-related courses such as carpentry and electrical installation so that displaced residents can immediately rebuild their homes. They will also receive an allowance of PHP 160 per day, "he said.
"Since it will also take some time before power is restored to these areas, there will also be training on installing solar panels, installing photovoltaic systems, so that solar energy can be generated, "Lapeña added.
President Rodrigo Duterte declared a state of calamity in areas affected by Typhoon Odette, in particular Mimaropa (region 4-B), Western Visayas, Central Visayas (region 7), Eastern Visayas, northern Mindanao (region 10) and Caraga.
"Despite the pandemic, TESDA is here to provide relevant training programs as part of collective action to support the rehabilitation of these disaster areas and ensure the well-being of all affected Filipinos," Lapeña said. (RP)