Pakistan's 'brotherly' ties to Saudi Arabia hit rock bottom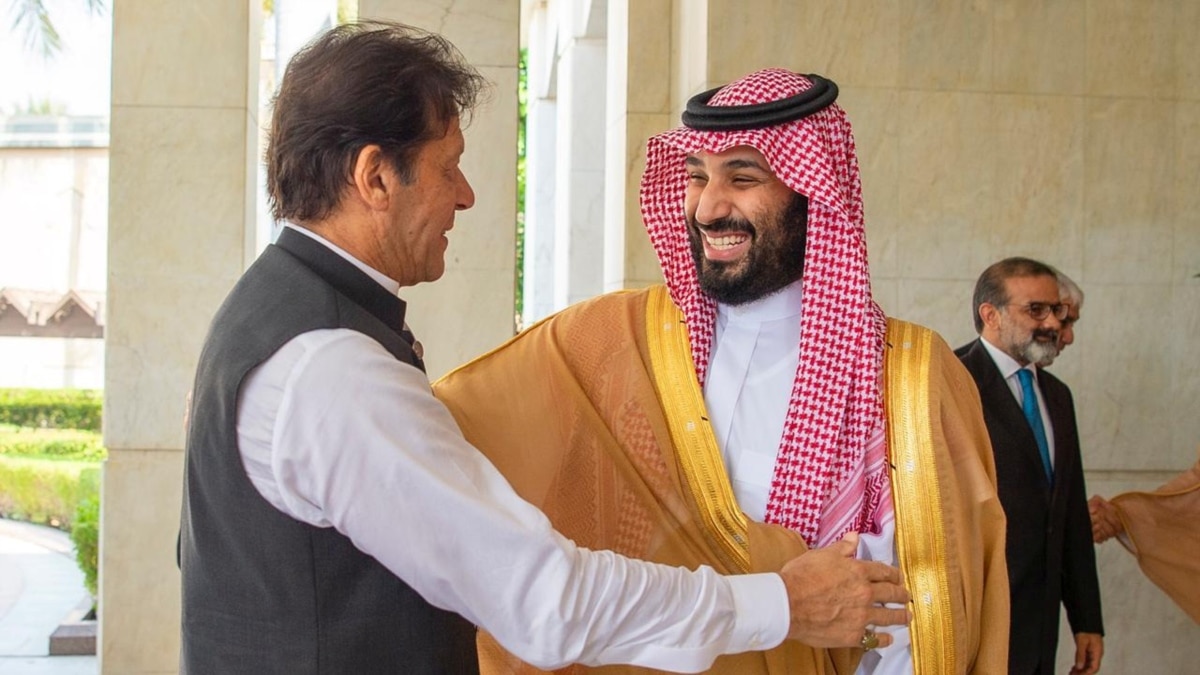 Pakistan and Saudi Arabia have long cultivated what the two Sunni Muslim countries call a "brotherly" relationship.
But the South Asian state's long-standing economic, political and military ties to the oil-rich Middle Eastern kingdom are based less on shared values ​​than on deals, experts say.
Riyadh has provided huge financial support in the form of cheap oil and loans to Islamabad, which has suffered for years from a struggling economy and energy crisis.
As the guardian of Islam's two holiest sites, Saudi Arabia has given legitimacy to Pakistan's political and military elite, which has promoted a conservative Islamic identity in the country.
Riyadh too would have helped fund Pakistan's nuclear weapons program in the 1970s.
In return, Pakistan has sent its forces to help defend the kingdom over the decades.
Islamabad has also worked closely with Saudi Arabia to curb the growing influence in the region of Iran – Pakistan's western neighbor and Riyadh's deadly enemy.
The Saudis have also been allowed to disseminate their extremist Wahhabi version of Islam in Pakistan through a vast network of mosques and seminaries.
But those close ties appear to have bottomed out as the relationship hit major roadblocks.
'Stay with us'
In unprecedented comments, Pakistani Foreign Minister Shah Mahmood Qureshi criticized Saudi Arabia for its lack of support for Islamabad's interests in the disputed Kashmir region.
The Muslim-majority Himalayan region is divided between Pakistan and India, but claimed by both in its entirety. The two countries have fought three wars in the region.
Qureshi mentionned on August 5, that Islamabad was waiting for the Organization of the Islamic Conference (OIC) – a group of 57 Muslim countries in Africa, the Middle East and Asia based in Saudi Arabia – to convene a meeting on Kashmir.
Otherwise, he said, Pakistan would be "forced" to "call a meeting of the Islamic countries that are ready to stand with us on the Kashmir issue," which was seen as a threat to create a new bloc. which would compete with the OIC dominated by Saudi Arabia.
The foreign minister mentioned Iran, Turkey and Qatar, Riyadh's regional rivals with which Pakistan has strengthened its ties in recent years.
Qureshi said Pakistan withdrew from an international summit for leaders of Malaysia's Muslim countries last year over fears from Riyadh the meeting could undermine the OIC.
But now, he said, Pakistan was asking Riyadh to "show leadership on the" Kashmir issue. "We have our own sensitivities," he said. "The Gulf countries need to understand this. I am taking a stand despite our good ties with Saudi Arabia. We can no longer remain silent on the suffering of the Kashmiris."
Qureshi's comments came on the first anniversary of India's decision to revoke the special status of the territory under its administration in Kashmir, a move that has outraged Pakistan.
Pakistani Ministry of Foreign Affairs August 6 defended Qureshi's rare public criticism of Riyadh, saying the minister's remarks reflected "the aspirations and expectations of the people."
Loan set
The same day, media According to reports in Pakistan, the government was forced to repay $ 1 billion from a $ 3 billion loan it obtained from Saudi Arabia.
These loans were part of a $ 6.2 billion package announced by Saudi Arabia in October 2018, which included a total of $ 3 billion in loans and another $ 3.2 billion loan for imports. of oil.
The media also said that Pakistan had not received any more oil under the deal since May.
In February, Saudi Crown Prince Muhammad bin Salman investment agreements signed with Pakistan worth $ 20 billion, including for a $ 10 billion refinery and petrochemical complex in the port city of Gwadar.
Pakistani Prime Minister Imran Khan has been criticized and even laughed at on social networks for driving the crown prince to his arrival in Islamabad, an initiative meant to illustrate the kingdom's importance to Pakistan.
On August 10, just days after the Qureshi explosion, the Saudi ambassador to Islamabad met with the Pakistani chief of staff, General Qamar Javed Bajwa. The military plays an oversized role in the country's internal and foreign affairs.
Pakistani government declaration said that "matters of mutual interest, regional security situation and bilateral defense relations between the two brotherly countries were discussed during the meeting."
'Ungrateful'
"The Saudis have supported Pakistan in times of need," said Husain Haqqani, former Pakistani ambassador to the United States and director of the Washington-based Hudson Institute. "But Riyadh believes Pakistan is less willing to support Saudi Arabia in its security concerns while demanding both economic assistance and political support."
Pakistan has not sent troops to aid a Saudi-led coalition that has been fighting Houthi rebels in Yemen since 2015.
Meanwhile, Islamabad is wary of burgeoning economic ties between Riyadh and New Delhi. Saudi Arabia has become India's fourth largest trading partner and the main source of its oil imports, with bilateral trade of $ 27 billion per year.
By comparison, Pakistan's bilateral trade with Saudi Arabia is just $ 3.6 billion.
"The Saudis see Pakistan as an ungrateful recipient of their aid, including direct budget support, oil supplied on a deferred payment basis and several hundred thousand jobs for unskilled workers," Haqqani said. "But for the Saudis, India is a major trading partner and they refuse to play the zero-sum game of Islamabad on India."
In recent years, Saudi Arabia has deported thousands of Pakistanis for not possessing valid legal documents, although some observers say the deportations are a consequence of deteriorating diplomatic relations.
Saudi Arabia remains the main source remittances from Pakistan. Pakistani workers abroad sent nearly $ 19 billion home between July 2019 and April 2020, including $ 4.4 billion transferred from Saudi Arabia alone, according to the State Bank of Pakistan.
Mosharraf Zaidi, Pakistani columnist and former diplomat, says the diplomatic row will have "implications" for Islamabad, adding that the government has "made a habit of making explosive statements about the country's closest strategic partners."
"Saudi Arabia is not an occasional partner of the country," Zaidi says.
Najam Sethi, prominent Pakistani journalist, wrote in a column that Pakistani-Saudi relations had "already bottomed out" and that "the Qureshi explosion is a consequence of that fact rather than a cause."
Imtiaz Gul, head of the Independent Center for Research and Security Studies in Islamabad, says the dispute with Riyadh is an "expression of frustration at the Saudi lack of support for Kashmir and its close economic ties with India."
But he says that doesn't signal a strategic realignment from Islamabad, which has recently forged closer ties with Iran. "Pakistan will remain largely aligned with Saudi Arabia and the other OIC countries, including Turkey," Gul said. "The relationship with Iran has been delicate and very shaky from the very beginning. And I don't expect it to reach the level of our relationship with Turkey or Saudi Arabia."
'Thoughtless'
Pakistani opposition parties and political commentators criticized the government for its public criticism of Riyadh, arguing that Islamabad could not afford to alienate its Saudi benefactors.
Khurram Dastagir, former defense minister and central leader of ousted Prime Minister Nawaz Sharif's Pakistan Muslim League-Nawaz (PML-N) opposition party, said Qureshi's remarks were "most unfortunate and a lifelong relationship with Saudi Arabia. "
Dastagir said that "if there are differences, they should not be expressed in the unfortunate way as the foreign minister said".
Farhatullah Babar, former senator and central leader of the Pakistan People's Party (PPP), told RFE / RL that Qureshi's statement was "irresponsible, reckless and undiplomatic".