Indonesia's economic recovery is heading in the right direction, SOE minister says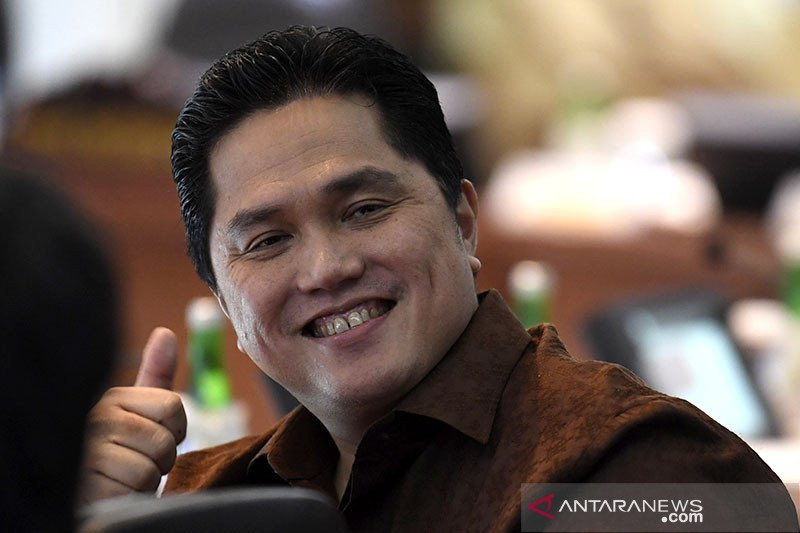 This growth shows that the direction of economic growth is on the right track
Jakarta (ANTARA) – Indonesia's economic recovery is heading in the right direction as economic growth reached 7.07% in the second quarter of this year, said Minister of State Enterprises (SOE) Erick Thohir. "This growth shows that the direction of economic growth is on the right track," Thohir said in an online dialogue Friday.
He argued that it does not rely solely on the state budget, but is also supported by the movement and synergy of other economic growth machines that show real results (in the form of) household consumption at 5.9%, investment at 7.5% and export at 31.8%, he said.
However, the Minister cautioned all parties and the public to remain aware that the Delta variant of COVID-19 has a high infection rate, in addition to viral mutations that could quickly give rise to new variants.
Related News: MPR Vice President Praises Indonesian Government For Economic Growth
"Because of this, the disruption to the economic sector that has been occurring throughout the COVID-19 pandemic continues to this day," he said.
To this end, he urged everyone to always adhere to health protocol, vaccinate and step up screening, tracing and treatment measures.
Indonesia has officially emerged from the economic recession as the country's growth in the second quarter of 2021 reached 7.07% (year-on-year), said Margo Yuwono, head of Indonesian statistics (BPS) earlier.
Technically, it can be said that a country goes into recession once its economic growth experiences a contraction for at least two consecutive quarters, Yuwono explained.
Indonesia entered into recession from the third quarter of 2020 while it experienced negative growth from the second quarter of 2020 to the first quarter of 2021 with respectively -5.34%, -3.49%, -2.19% and -0.74%.
Related news: Positive growth in Q2 thanks to collective effort: Presidential Staff