Globicon Terminals Adds EIR Upload and Cooling Temperature Data to Customer Portal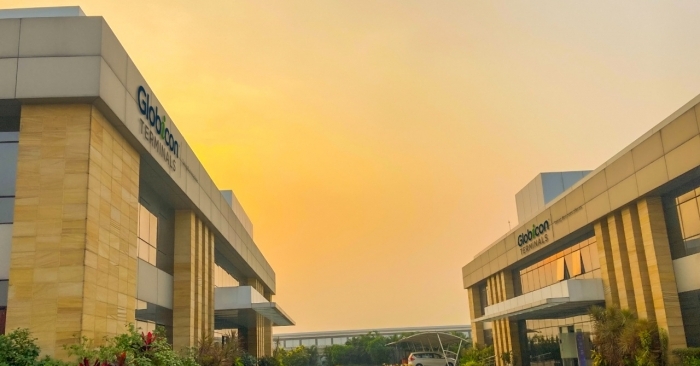 June 2, 2021: Globicon Terminals, Nhava Sheva is the first CFS (Container Freight Station) to present a customer portal to its customers as part of its Faceless CFS initiative and now they have announced new features to it like the EIR download function ( Equipment Interchange Report) and real-time view of refrigerated container temperature data.
Globicon Terminals, registered as International Cargo Terminals, started operations in Nhava Sheva in April 2017. CFS offers its services in the areas of EXIM, consolidation, deconsolidation, bonded goods, cold rooms and the storage of dangerous goods.
"Faceless CFS has received a huge response from customers, especially during times of pandemic when movement of people is severely restricted," the statement read.
Jacob Thomas, Commercial Director, Globicon Terminals, "Current developments will facilitate continued business growth and operational efficiency"
The terminal is already the first green CFS, the first, to offer WhatsApp-based tracking, a joint temperature-controlled warehouse and a hazardous materials warehouse at room temperature.
Several clients including BDP Logistics, Balaji Logistics, Avin Logistics, Mandar Clearance use all the features of the client portal and have expressed immense satisfaction with its use.
Divya Shetty, Director of Zale Shipping, said: "Today, in no time at all, we are able to generate invoices and make payments at the same time without having to ask or write emails. . Besides invoices and the ease of payment, there are many other useful features. We are sure that many other customers find this portal as useful as we have it "
Aashish Kasbekar, CEO of FEC Clearing, said: "The portal is beautifully designed and structured and there are so many useful features for clients like us. The most remarkable feature is that it is very user friendly. It is a great tool to have especially in these difficult times when each of us is short of time and human resources. Congratulations GLOBICON, you definitely have a winner in your hands.
Kashyap Thakkar, Director of KT Logistics, said: "The portal's design, aesthetics and user-friendly functionality have helped our staff to save working time, be convenient and make it a very pleasant experience. . It is a boon to us in these times and we can now use our resources more efficiently now. "
List of online services by segment
Import segment
• Freight and container claim
• Creation of delivery order form
• BOE download
• Application of RSS
• Tracking and traceability of shipments
Export segment
• Submission of shipping invoice
• Generation of a truck work order
• Freight receipt generation
Finance
• Generate an invoice for import shipments
• Generate an invoice and make the payment of transport costs
• Make advance payments against import shipments
• View and pay unpaid invoices
• View payment receipts
SCF Accounting
• Claim ownership of the container
• Submit billing instructions
• Monitoring of the status of credit notes
Advantages of the portal
– No waiting at counters / gates to complete pre-shipment documentation procedures
• Convenience of remotely requesting special service requests, print job orders, shipment arrival report
• Convenience of having a faster turnaround time for shipment review and delivery process
• No need to carry cash / check to complete payment transactions
• Transparent invoice generation
• Provide billing requests for shipments online, which is transparent and verifiable
• Complete monitoring of CFS debtors accounting