Clarity of need and strength of intention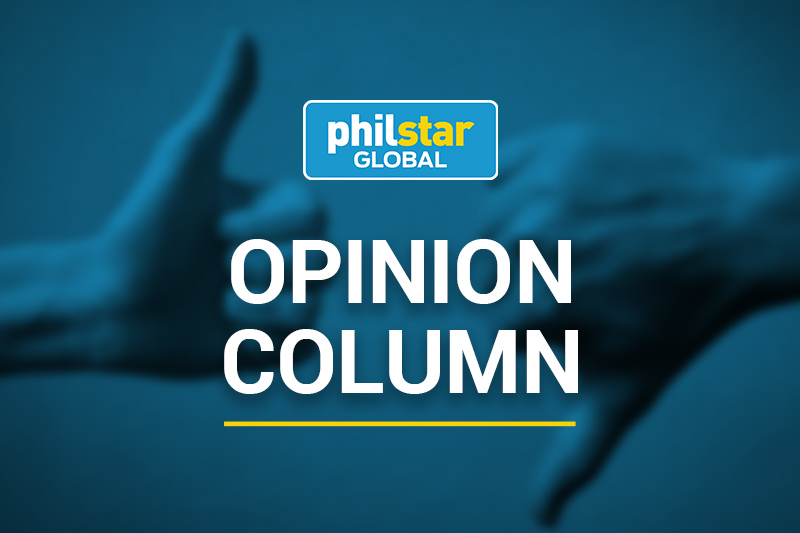 Winston Churchill, Mahatma Gandhi, Adolfo Suarez, Nelson Mandela, Lee Kwan Yew and our own Manuel L. Quezon are among the transformative leaders of the 20th century. Two traits are common among them – clarity of need and strength of intention.
All nations face obstacles to development at various points in their history. Gandhi's and Mandela's were to free themselves from colonial rule and apartheid respectively. Churchill was to balance power in the Western Hemisphere in the midst of armed conflict. Lee was to establish a republic from scratch and build an economy without natural resources. Suarez was to establish a democratic government after 40 years of dictatorship. Quezon's was to fulfill the dream of making the Philippines an autonomous republic.
Effective leaders are those who identify obstacles to their country's development and focus their energies on resolving them.
Painfully, the Philippines is once again the sick man of Asia after electing a CEO who believed illegal drugs were our most pressing obstacle to development. What President Duterte failed to understand is that the real enemy is actually poverty and the country's inability to get rich.
Although massive resources have been devoted to the war on drugs, its effect on our quality of life has been minimal. Our situation of peace and order has not improved either – it has even deteriorated. President Duterte barked at the wrong tree and the country has paid dearly for it in lost lives, a tarnished human rights record and missed economic development opportunities.
Since economic issues were not at the forefront of Mr Duterte's agenda, his management was relegated to a handful of economic managers, who, in my humble opinion as an economist, did not successfully addressed fundamental weaknesses in the economy. These weaknesses are our delay in industrialization and the middle income trap.
While many of our neighbors have progressed to become more prosperous despite the pandemic, the Philippines has slowed significantly in terms of GDP growth, foreign direct investment and overall economic competitiveness since its peak in 2017. The government's decision to imposing the longest and most restrictive lockdown in the world resulted in five quarters of economic contraction that put us even further behind. The majority of Filipinos live hand to mouth, 19 million of whom live in abject poverty. Adding acid to the wound is that the government is not proposing any reforms to accelerate economic recovery apart from the vaccination program and a stimulus package that is too small to have an impact.
Let's be clear: our main problem was, and still is, being in the middle income trap due to our inability to industrialize. The Philippines crossed the $ 2,000 per capita income mark in 1974 when we officially became a middle-income economy. Unfortunately, we stagnated in this lower middle income bracket for 47 years. Income inequality worsens the situation. To be within the global norm, our (nominal) income per capita should be in the order of $ 7,250. Ours is currently at $ 3,323, half of what it should be.
To move from a middle-income economy to a high-income economy, we must be able to produce goods and services with increasing sophistication and added value. To achieve this, we need a strong industrial backbone. It means our own steel, petrochemical, textile, chemical industry, etc. The Philippines were the first in Asia to have these industries, but Marcos systematically sequestered them and bankrupted them. Rebuilding our industrial backbone and accelerating industrialization should have been Mr Duterte's priority.
Another priority was to migrate millions of low-income workers in the agricultural sector (25 percent of the workforce) and low-wage workers (23 percent of the workforce) to jobs. better paid in manufacturing or technical services. Unfortunately, neither the first nor the second priorities were recognized and received the attention they needed.
Another weakness is the death of local industries. We see it all around us – the successive demise of our sector of aquaculture and fishing, leather goods, clothing, jewelry, creative industries, etc. Unfortunately, the government allowed the economy to be inundated with imports without providing the necessary protection and support to local industries.
This translated into an alarming trade deficit of around $ 42 billion in 2019, representing 11% of GDP. This, in turn, contributed to our overall budget deficit which stood at 3.4% of GDP in 2019 and 7.5% of GDP in 2020. If it is not balanced, the government will have to continually close the gap. these deficits with debt, which can lead to a debt and / or currency crisis.
In 2013, the DTI completed the country's comprehensive national industrial strategy to revive the manufacturing sector. Sectoral roadmaps have been drawn up for some sixty industries. It was a success. For the first time in decades, growth in the manufacturing sector outpaced growth in services in 2014 (7.6% vs. 6.7%) and again in 2017 (7% vs. 6.4%).
The tragedy is that the Duterte administration has failed to support the national industrial strategy. The manufacturing sector has eroded since 2017, decelerating to 5.1% in 2018 and 3.2% in 2019 until it collapsed during the pandemic, contracting -11.5%. Instead of further developing local industries to generate jobs, exports, and wealth, this government has relied on spending on infrastructure (and other types of spending) to spur economic growth. It was the wrong prescription.
Strength of intention is the second characteristic of a transformative leader. A leader who possesses it is one who has a singularity of purpose. He / she is still and is not influenced by political expediency or corruption.
Leaders with a force of intention have some common characteristics. They are able to clearly articulate their vision and inspire people to work collectively to achieve it, like Gandhi. They are able to motivate people to perform beyond their perceived limits and give the best of themselves, like Churchill. They are able to change attitudes from one who is freewheeling to one who is very disciplined, like Lee. They are able to get people to see beyond self-interest and work instead for the benefit of the community, like Mandela. They are able to rule by what is fair, decent and democratic, like Suarez.
The strength of intention translates into determination, daring and tenacity to achieve the national goal, as we saw in Manuel Quezon.
The combination of clarity of need and strength of intention has the power to transform a country. Let's make sure the person we're supporting in 2022 has these traits.
* * *
Email: [email protected] Follow him on Facebook @Andrew J. Masigan.