3 tips and tricks to improve cash flow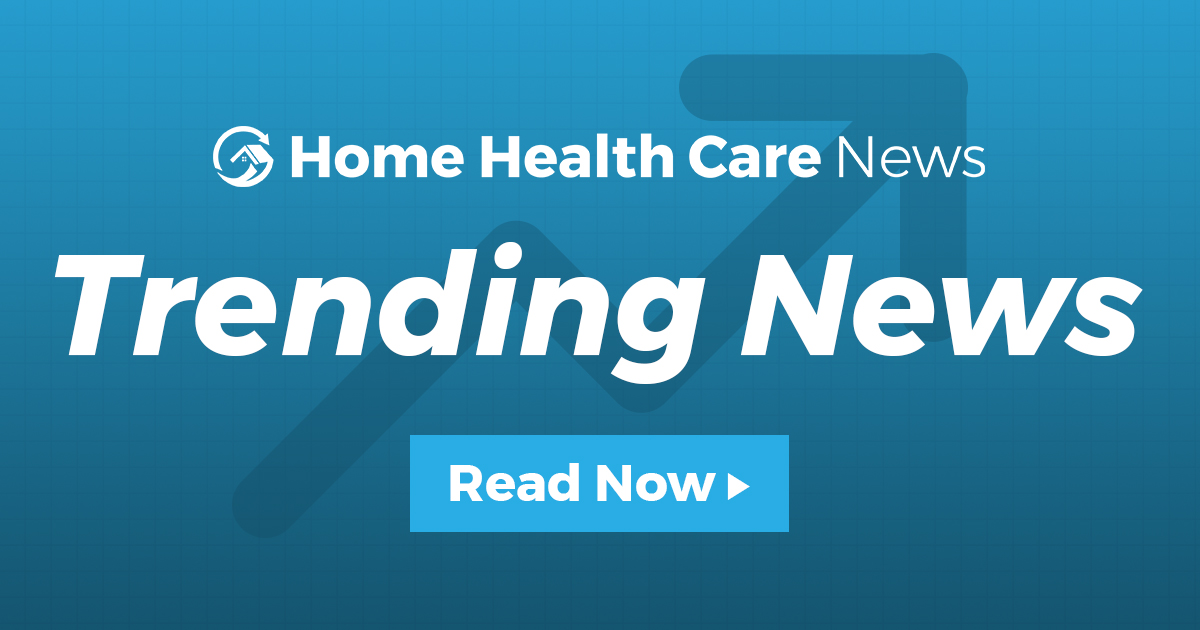 The last year hit home health agencies with a triple cash blow. First, the Patient-Driven Groupings Model (PDGM) went into effect on January 1 and cut billing periods in half, from 60 to 30 days, leaving agencies cash-strapped for the first few months under the new payment model.
Next, the Centers for Medicare & Medicaid Services (CMS) began phasing out prepayments – or prepayment requests (RAPs), a vital tool for small providers in managing their cash flow and payroll.
Then, in March, the COVID-19 pandemic struck, putting everything on a loop and resulting in negative cash flow at the start of the year.
This difficult landscape is certainly much better today, but challenges remain for agencies managing their cash flow. Here's a look at the top three pitfalls agencies face – and three tips and tricks for getting there.
3 pitfalls in cash management
Trap # 1: PAR without payment means there is no money up front
With the move to non-payment PAR, the initial cash flow of agencies suffered a severe blow.
"We went from 60% prepayment in 2019 to 20% in 2020, and now we don't get any money up front," says Robert Simione, director of SimiTree Healthcare Consulting. "If you take a 6-day HBP penalty on a claim, you're talking about a 20% payout reduction, so you're not making money with Medicare, which is really the only payer that usually has profit margins in industry. "
This is important from a money perspective for two reasons: firstly, you don't get anything up front and secondly, if you are penalized you could lose at least 20% of your payment. And it's just going to get more difficult with the notice of acceptance potentially coming in 2022.
Trap #2: Increase in managed care
With the increase in managed care, managing cash flow becomes more difficult due to late payments, forcing agencies to take on more work both upstream and in the background to secure the claim.
"Patients are constantly changing payers, which creates more work in terms of the operation," explains Simione. "There is a lot more work involved, with a lot more complexity. "
That includes on the billing side, where managed care groups want to operate like Medicare, says Kimberly Chapman, director of revenue cycle outsourcing at SimiTree.
"However, they follow their own rules, and that's part of the problem: agencies just have to make sure everything is handled upfront in order to bill correctly," she says.
Trap # 3: Problems With Medicare Claims
More than any year in the past, 2021 has seen a plethora of problems with health insurance claims, Simione says – sometimes as many as 15 to 20.
"Some of them may be mishandling information on their end, or it may be incorrect payments to vendors," he says. "We've seen a lot of it recently. It's important that agencies stay on top because what you don't want to do is keep working if they just aren't there.
Agencies are also unsure how claims might ultimately be adjusted, which can affect their cash flow.
"The challenge is being able to track them and identify exactly through AR what the problem is," says Chapman. "For example, with the new regulations Medicare was not prepared to pay the new 2021 rate, so we saw claims from December through January paying the old rate.
3 tips and tricks to improve your cash flow
These three pitfalls are just the tip of the iceberg for agencies, Chapman says. To manage them, agency heads must follow these three tips.
Tip # 1: Communicate between clinical operations and the revenue cycle
Simione and Chapman see communication at the top of the list of important things to improve cash flow, starting with admission.
"Insurance is more complex," says Simione. "There isn't just one Blue Cross Blue Shield shot now – there are five or six different shots that you need to sort through. So you need to make sure that you have the right information to be able to process this upstream insurance, as it creates your downstream cash flow. "
In other words, agencies need to know the correct information to collect to make claims later, which requires communication between clinical operations and the revenue cycle. Having the right information also ensures that you have the right doctor.
"If you don't have the right doctor, you're usually already 15-20 days late, maybe even more, by the time the order reaches your fulfillment department," says Simione.
Tip # 2: Optimize your EMR
To maintain strong cash flow, technology is essential. It starts with the Electronic Medical Record (EMR) which needs to be optimized and updated properly. Payers and payment rates must be configured correctly in the system, and communication must be facilitated between operations and billing.
"There may be an assurance note indicating that there is a change in payment, for example, so it is essential to ensure that this is done and documented in the EMR," explains Simione.
Also, the more work that is done in the system, the better.
"If things are done in emails and spreadsheets and on a piece of paper on someone's desk, you're not going to optimize your billing because people are going to come and have to take their eyes off the system. of the work flow. " he says. "And at the end of the day, if you send a complaint and it's denied, if you have all of your documents in one place, you have a better chance of appealing."
At the end of the day, you want the DME to work for you, and there are so many different clearing houses with so many different capabilities. Once the complaint moves from the DME to any clearinghouse, these are great tools to tackle initial rejections.
Tip # 3: Stay on top of Medicare issues and updates
Medicare changes so frequently when it comes to billing, and so much complexity with every major change, that agencies need to be proactive in keeping abreast of what's new and next steps, says Simione. There are two reasons why. First, the changes to Medicare have a tangible impact on an agency's operations and billing.
"Second, if there is a change in Medicare, it's possible that managed care organizations will follow suit," he says.
Agencies must also follow Medicare to monitor any issues resulting from these changes.
"It's really important that you're up to date and that you follow some of the state and national associations that can provide context," he says. "There is so much work to be done that you don't want problems that could be solved. "
This article is sponsored by SimiTree Healthcare Consulting, the newly formed company that combines Simione Healthcare Consultants and BlackTree Healthcare Consulting. To learn more about how to get better financial results, call 800.949.0388.